How to Buy Fine Art Photos for Gifts
Nov 22, 2017
When we are touched by a beautiful photo, sometimes it reminds us of a loved one or of a time we spent with a friend, or perhaps we see a photo of a subject that we know a colleague has up in their office. Whether you are considering or have decided to buy fine art photo gifts for family, friends, or business associates, here are some tips that might help you choose what to get.
Why are you buying a photo gift?
Gift buying may come under one of these categories
They've asked for (or strongly showed interest in) a specific photo

You know they are looking for art for their walls

You see a photo that you believe they will love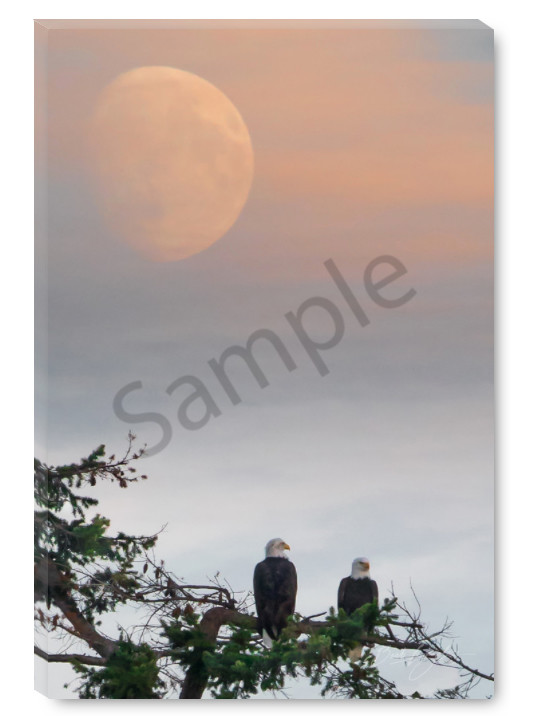 Eagles and Moon at Sunset on Canvas Wrap
Use your instinct when choosing a photo
It's my experience that when I buy art for a friend or family member, it's because a photo has stirred something in me that reminds me of that person. Other than having the knowledge that the gift recipient wants a specific photo, the most important tool you have is your feelings and instinct when buying art. Photos that you have a strong emotional connection to, are often the photos you want to share. A photo that speaks to you and shouts their name ("Oh, that reminds me of name of friend") is a good indication that it will be right for them.
A Shared Experience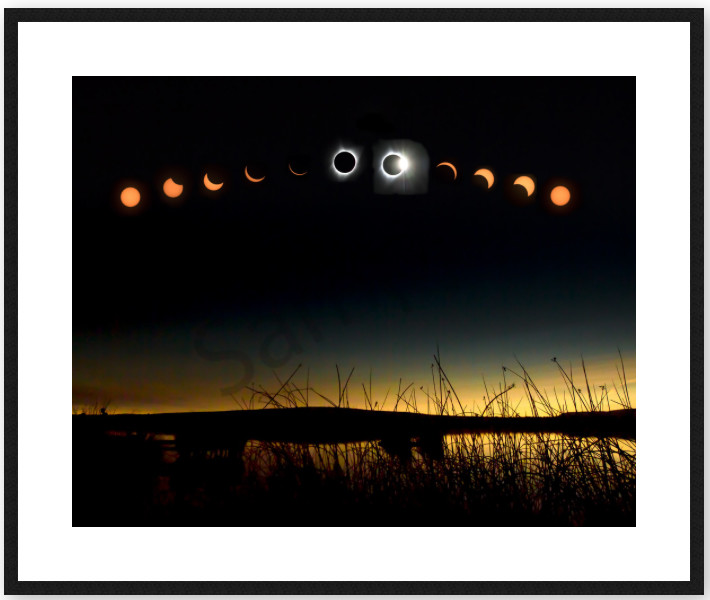 Composite photo of the August 2017 Total Eclipse, Oregon Framed--Shared Experience
Another reason to buy a photo gift is as a memento from a shared experience. Many people bought my eclipse photo as a gift as they wanted to commemorate the occasion with others who shared the wonder or the experience. Perhaps you visited a place like San Francisco or Hawaii, or you both love bald eagles…
How to choose the right photo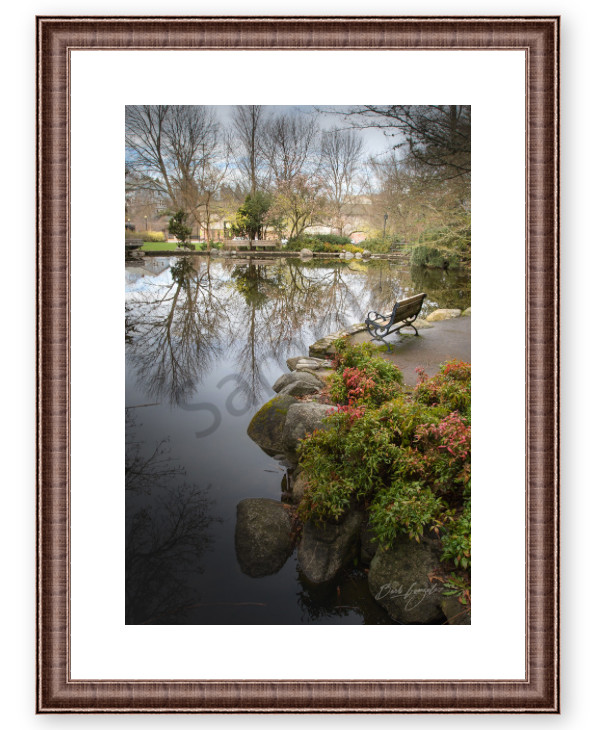 Bench by Pond is framed to emphasize the peaceful feel and works well in a warm home or office
Consider:
their likes and interests— subject matter

their decor— country, modern abstracts, etc. Landscapes and wildlife can fit any decor in the right size and media.

the mood of the image —soothing, vibrant, happy, etc
Think about their decor when choosing which medium to order. While any media can work with any decor (depending on the subject of the photo), bright metals work well with modern minimalist rooms. Check out my blog on how to choose the print media for an image.