How to Buy Metal Photo Prints--Making Sense of Metal Print Options
Nov 25, 2018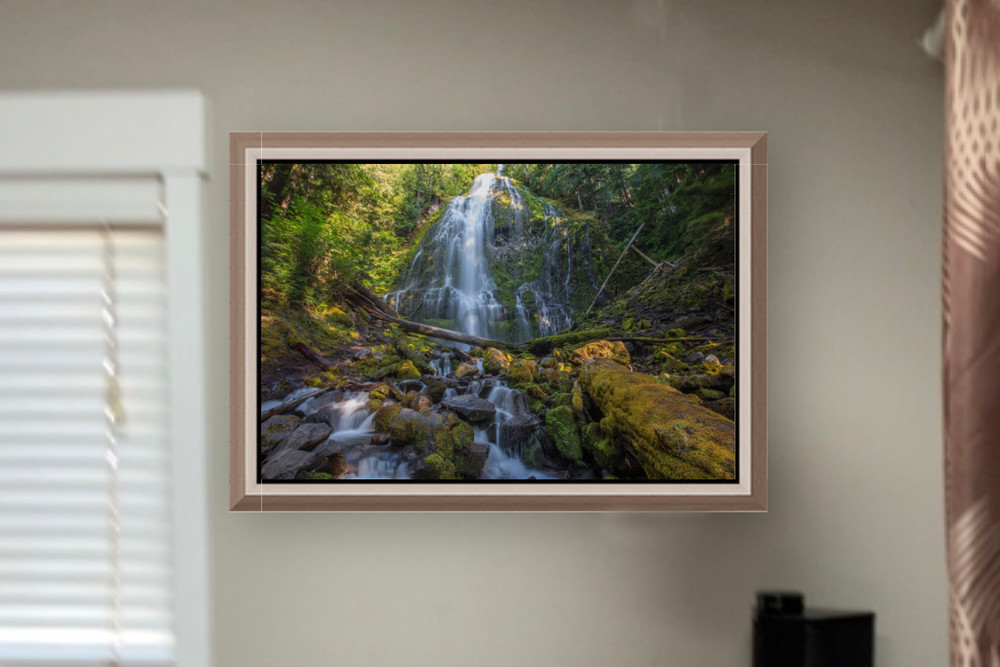 When ordering a metal print, there are many options. When I first was ordering metal prints, I was confused about what each hanging option would look like. Once I saw photos of each hanger, it made it easier to order. I hope this helps you decide between the options for hangers, finishes and more.
Choosing a metal print surface
The first step in choosing a photo print on my site is to choose the medium. I offer two options for metal prints—Satin and High Gloss. As you can imagine, the gloss finish is more reflective than the soft satin finish, however it also has richer colors and crisper detail.
Choose High Gloss Metal Print if:
You want a print that stands out and draws you in.

There won't be any lamps or windows in front of where it will hang so there won't be "hot spot" reflections on the print.
Choose a Satin Metal Print if:
The photo will hang opposite a window (especially if there is direct sunlight).

You want a print with a dreamier, soft look
Choose the size of your metal print
The best way to choose the perfect size for your wall space is to use the AR (augmented reality) Live Preview button available when viewing my website on a phone. This video explains how to use AR on a phone or tablet to choose your metal print.
If you don't have a phone or aren't ordering from the location where you will hang the print, you can also click on the Wall Preview key. This allows you to see a preview of how a photo would look hanging over a sofa, a bed, a fireplace or a dining area. You can change the wall color to match your own paint.
Both the Live Preview button and the AR button can be found below the ordering options.
Choose how the photo will hang on the wall
The next choice you need to make is how you will hang the metal print. You can order the metal print alone and have it framed yourself, but usually you will want to choose a type of hanger that is attached to the back of the metal print. These hangers are sturdy as they are permanently fused to the back of the print.
Metal prints do not require a frame. They can "float" on the wall for a clean, modern look or they can be framed for a bit more polish.

Float Mount
Uses a cleat and floats the print 1/2-inch from the wall.
Note that Float mounts aren't available for very large prints.

3/4 inch Inset Frame
This inset frame makes the print appear to float against the wall. Can be hung with a cleat or wire.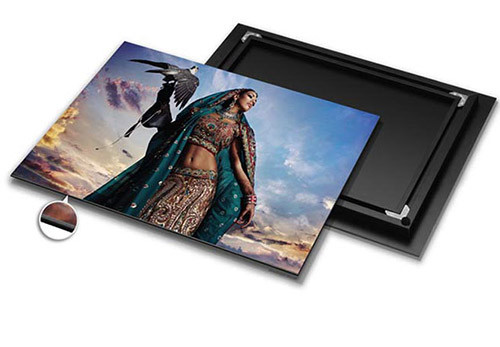 Exhibit Mounts-
This black metal inset frame adds durability to the print. It's added insurance if the the print will be hung in an area where it might get bumped. (Note that any metal print can be damaged and bent if it falls).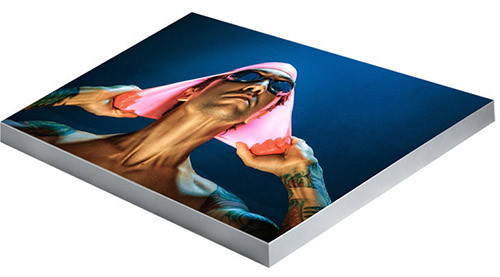 1 - 1/4 inch Inset & Flush Metal Frames
These metal frames are 1-5/16-inch thick when the metal print is added. The metal print floats off the wall with an edge that adds a clean finish to the sides so it doesn't just look like a metal sheet hanging.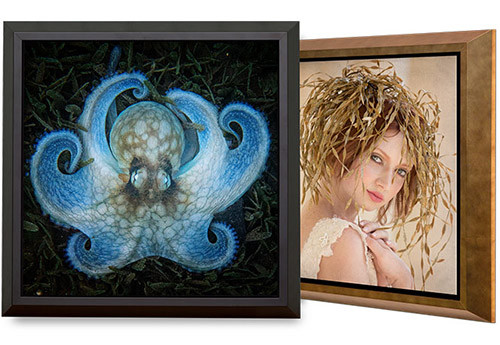 F

loat Frames
These frames add a modern, polished look to the metal print. The Metal floats in the center of the frame. Available in flat Slim frame or Wedge.
(all photos here by Bay Photo)